Band and Choir compete at State!!!
The Miami East Concert Band is once again state bound and will perform at 7:30 PM at Troy High School on Friday, April 27th
The Miami East High School Women's Ensemble performs on Friday, April 27th at 5:10 p.m. and the Miami East High School Men's Ensemble performs at 10:20 a.m. on Saturday, April 28th. Both of these groups are performing at Tipp High School. Congratulations and good luck to both groups!
---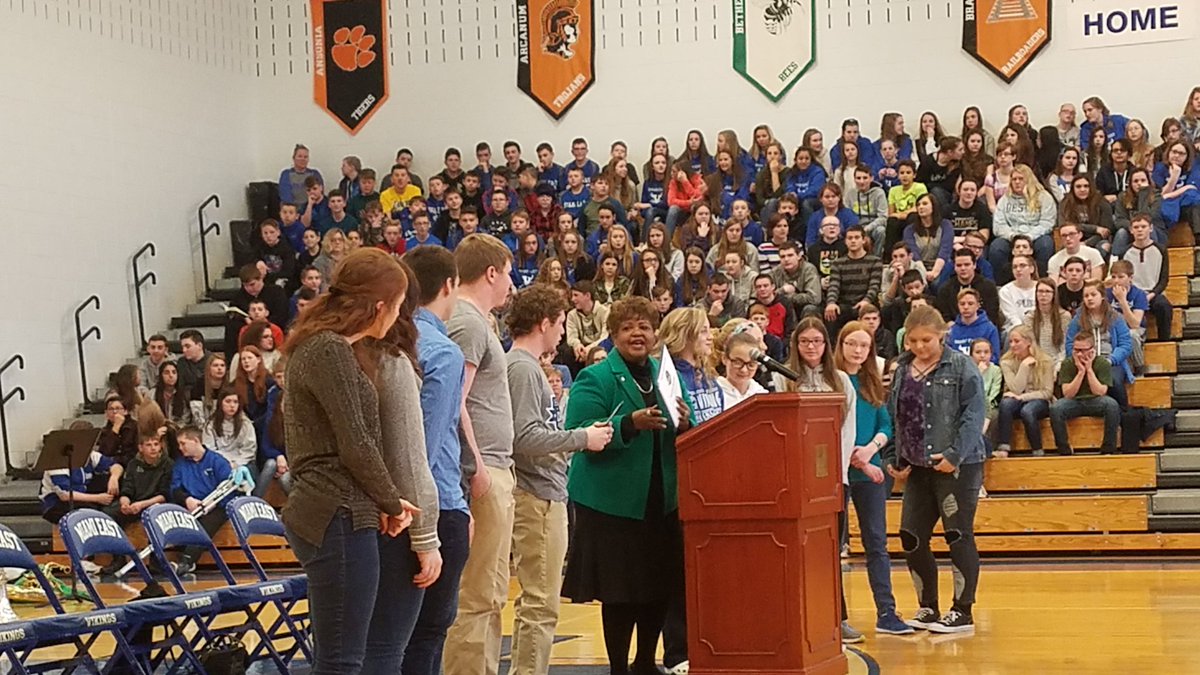 District-wide Assembly to Honor Miami East for Momentum Award
Charlotte McGuire, State Board of Education Representative for District 3, will present Miami East with a Momentum Award on Friday, March 23rd in the HS gym. Students from the K-8 building will join high school students in the special assembly. The Momentum Award recognizes exceptional performance by schools for receiving A's on each Value-Added measure on the state report card. Congratulations to all Miami East students, parents, and staff!
---
Scholastic Book Fair May 7th-11th
Funds raised will help purchase books for both the Elementary and Junior High media center.
The Book Fair will be open daily from 7:30-2:30. Students will shop during their scheduled library time.
Wednesday, May 9th, the fair will be open until 2:00pm-6:00p.m, for Family Night.
Cash, credit cards and checks are accepted. All checks should be made out to the Miami East Elementary.
---
Summer Shutdown Week will be July 1-8. Enjoy your week off! Miami East has instituted a mandatory shutdown period for all Miami East students in grades 7 - 12 in Athletics, Band, and all extra-curricular activities for the of week July 1-8, 2018. All school facilities will be closed, and there will be no practices or activities this week.
---
If you are not receiving our E-Newsletter, you are missing out on up-to-date information in the District. Sign-up for the bi-weekly newsletter by e-mailing Dr. Rappold your email address. trappold@miamieast.k12.oh.us
---
Follow Miami East on Twitter. To stay updated on upcoming events and great things happening at our school, follow us @
@MiamiEastJH
@MiamiEastEL
@MiamiEastHS
---
Progress Book. For the 2017-2018 school year the Miami East School District will once again utilize Progress Book to updates students and parents regarding grades. Progress Book is a district-wide, web-based solution for K-12 schools. Progress Book enables parents and students to see student progress and see grades online. It can be accessed 24/7 from any internet web-browser. Please utilize Progress Book to stay updated on your son/daughter's grades.
---